The following people have been selected as Scientix Ambassadors and members of the teachers' panel from North Macedonia from 2022.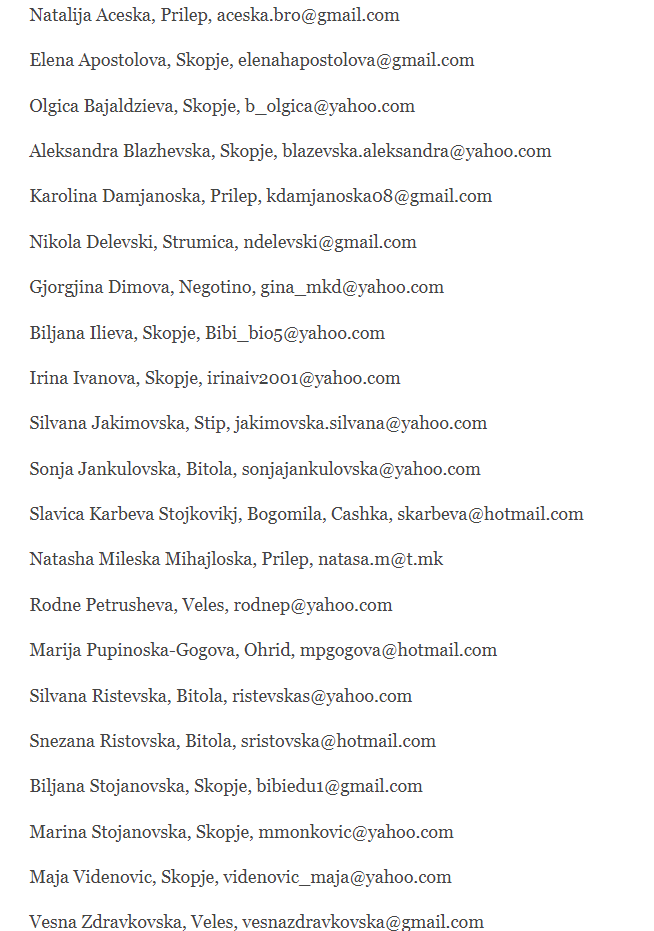 Scientix Ambassadors help share Scientix activities at national level and play an active role in supporting innovation in STEM education in their countries. Their work is essential for expanding and consolidating a community whose core values reside in sharing of good classroom practice, especially in the area of STEM, and making sure that students are equipped with the skills needed to become successful adults.
Scientix Ambassadors:
Disseminate Scientix at national level via social media and face to face presentations.
Help the exchange of knowledge and good practices in the area of Science Education.
Support and improve science education in general.
The whole list could be found on the following link: