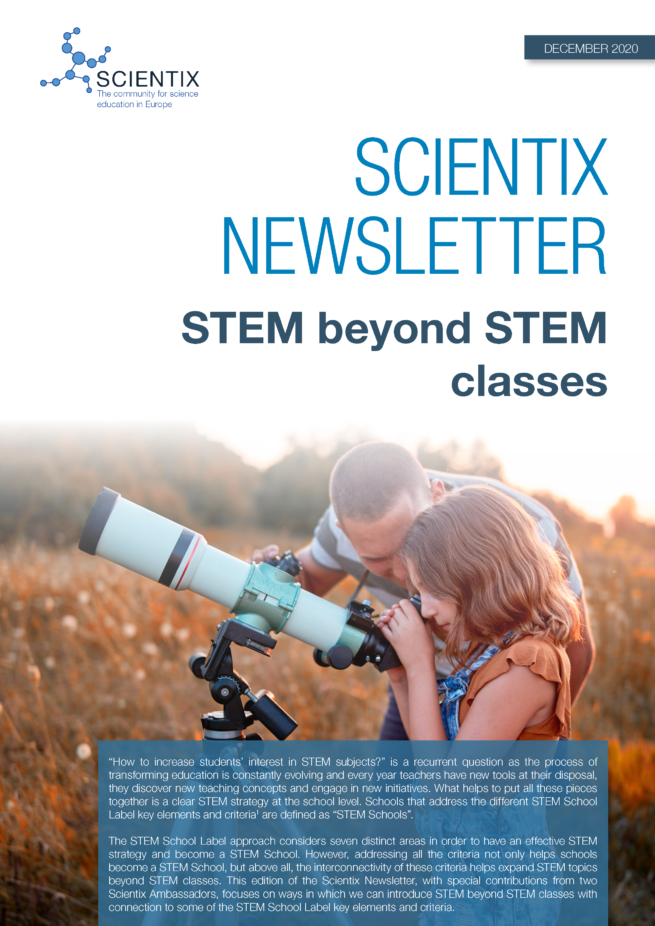 Scientix Newsletter December 2020
"How to increase students' interest in STEM subjects?" is a recurrent question as the process of transforming education is constantly evolving and every year teachers have new tools at their disposal, they discover new teaching concepts and engage in new initiatives. What helps to put all these pieces together is a clear STEM strategy at the school level. Schools that address the different STEM School Label key elements and criteria are defined as "STEM Schools". 
This edition of the Scientix Newsletter, with special contributions from two Scientix Ambassadors, focuses on ways in which we can introduce STEM beyond STEM classes with connection to some of the STEM School Label key elements and criteria.
You can read the newsletter at the following link: Scientix-Newsletter-Dec20.pdf (eun.org)