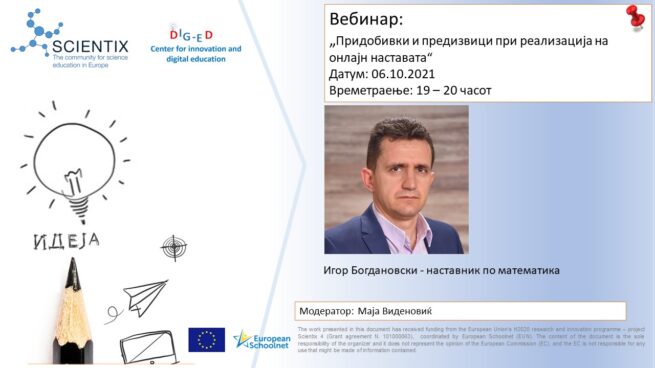 New webinars supported by Scientix
One month has passed since the beginning of the new school year, so we continue with the webinars that are supported by Scientix. The first presenter is Igor Bogdanovski, a mathematics teacher from Prilep. National trainer for the National Distance Learning Platform and teacher mentor. Scientix ambassador for Macedonia, MIEExpert for the third year in a row, MIE Trainer Office 365 and Moodle administrator. He will talk about the benefits and challenges of online teaching. The webinar will be realized on 06.10.2021 (Wednesday) starting at 19:00.
To participate in the webinar, fill out the form below.